Congratulations on your new bundle of joy & thank you for considering Foto Flare for your creative newborn photography.  Newborns are photographed at our Hamilton studio over the course of 2-3 hours.  Toddler & maternity sessions can be photographed at one of our favourite outdoor locations or at our studio over the course of an hour.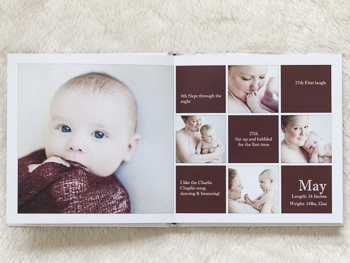 PIN
Maternity, newborn or toddler photography begins at $499 and includes 25 retouched, high resolution images on a USB key.
I feel that photographs are best enjoyed in print and that's why we offer a range of products that will fit your style & home. These products include gorgeous custom-designed albums & hand crafted gallery wrapped canvases.  Both of these heirlooms will ensure that your newborn's first days and milestones can be cherished for many generations to come.  That's just one of the many reasons why we've created packages that include our designer album along with canvases and print packages.
Other popular options that parents tend to include are grandparent albums, gift prints & announcement cards with your newborn's photos or custom framing.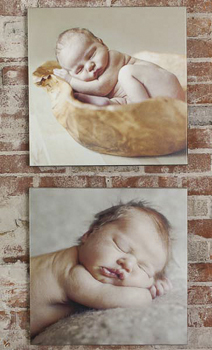 PINThe next step is to book a consultation to come into our studio so we can get to know each other over a coffee.  While you're here, we'll go over all the options that are available and create a custom package that is best suited for your style & home.
"The end result was better than I could ever have imagined…artistic, unique photographs of my daughter that will preserve these memories forever" ~ Karleigh's parents
Please use the contact form to book a maternity, newborn or toddler session.  Note that families traditionally book newborn photography sessions 1-2 months prior to their newborns expected arrival.  Once your newborn arrives, an exact session date is scheduled for some time within the first 10 days after delivery.  We typically photograph maternity sessions at the 30-32 week mark so please contact us before this time.